Welcome to the The Menagerie Wiki
Edit
Welcome to the Menagerie Wiki! This is a wiki based on the trilogy by Tui T. and Kari Sutherland. Please note that we are a wiki in progress, and that this is not yet a complete database. Also, when making articles, please include a link to all characters and locations mentioned.
-
ScorpionTheSandwing
, Founder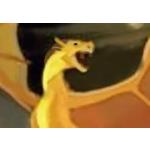 Rules:
• Please use correct capitalization, punctuation, and usage when creating or editing articles to the best of your ability.
• When creating or editing articles, please do not copy directly from the books. This rule is in place specifically for mythical creature articles, due to the glossary in Dragon on Trial.
Hello! This wiki needs more pages. Please feel free to contribute! The whole trilogy (The Menagerie, Dragon on Trial, and Krakens and Lies) has been released!
Latest activity
Edit
Community content is available under
CC-BY-SA
unless otherwise noted.